Envolvimento das mulheres nas decisões dentro do domicílio na produção agrícola: quais fatores importam?
Palavras-chave:
gênero, decisão, intra-domiciliar, agricultura familiar, Sudoeste da Nigéria
Resumo
Para compreender a tomada de decisão intrafamiliar, o estudo considera a participação individual na tomada de decisão sobre o cultivo do arroz. Neste estudo, empregamos dados obtidos a partir de uma entrevista por questionário presencial a famílias de agricultores. Os dados foram coletados entre julho e setembro, safra 2019. O questionário continha dados socioeconômicos / demográficos e tomada de decisão na produção de arroz; vendas e finanças dentro das famílias. O procedimento de amostragem em múltiplos estágios foi utilizado na seleção dos respondentes da área de estudo. Os dados foram analisados por meio de estatística descritiva, teste T e modelo de regressão Tobit. Os resultados empíricos revelaram que as mulheres agricultoras estão em desvantagem no acesso aos recursos econômicos. Há uma diferença estatisticamente significativa na tomada de decisão entre agricultores e agricultoras. Foi descoberto que os agricultores do sexo masculino são os únicos que tomam a maioria das decisões sobre a produção e a receita do arroz, enquanto as agricultoras tendem a ter mais controle sobre a comercialização da produção. A idade do agricultor, a participação em atividades não agrícolas, a propriedade da terra e o acesso ao crédito aumentaram significativamente o poder de decisão das agricultoras. O acesso a recursos econômicos, especialmente facilidades de crédito, terra e informações, são as principais restrições que as mulheres agricultoras enfrentam no desenvolvimento de suas capacidades como agricultoras. O estudo sugere que a intervenção no mercado irá melhorar a posição e o desempenho das mulheres no setor agrícola. Eliminar a lacuna de gênero na tomada de decisões aumentará a criação de um ambiente econômico favorável no setor de arroz nigeriano.
Referências
Alliance for a Green Revolution in Africa (AGRA) (2017). Africa Agriculture Status Report: e Business of Smallholder Agriculture in Sub-Saharan Africa. Issue No. 5 ISSN: 2313-5387. Retrieved August 23, 2018, from https://agra.org/wp-content/uploads/2017/09/Final-AASR-2017-Aug-28.pdf.
Agarwal, B. (2015). Food Security, productivity, and gender inequality. In e Oxford handbook of food, politics and society, ed. by Ronald J. Herring. Chapter 11. Oxford University Press.
Ajewole, O., Ayinde, O.E., Ojehomon, V., Agboh-Noameshie, R., & Diagne, A. (2015). Gender analysis of agricultural innovation and decision making among rice farming household in Nigeria. Journal of Agricultural Informatics, 6 (2),72-82. (ISSN2061-862X).
Akter, S., Rutsaert, P., Luis, J., Htwe, N. M., San, S. S., Raharjo, B., & Pustika, A. (2017). Women's empowerment and gender equity in agriculture: A different perspective from Southeast Asia. Food Policy, 69, 270-279
Amaechina, E.C., & Eboh, E.C. (2017). Resource use efficiency in rice production in the lower Anambra irrigation project, Nigeria. Journal of Development and Agricultural Economics, 9(8), 234-242.
Awotide, B., Karimov, A., Diagne, A., Nakelse, T. (2013). e impact of seed vouchers on poverty reduction among smallholder rice farmers in Nigeria. Agric Econ., 44:647–665.
Ayinde, O.E., Ojehomon, V.E.T., Daramola, F.S., & Falaki, A.A.(2013). Evaluation of the effects of climate change on rice production in Niger State, Nigeria. Ethiopian Journal of Environmental Studies and Management, 6, 763 –773. Doi: 10.4314/ ejesm.v6i6.7s.
Bamidele, F.S, Abayomi, O.O., & Esther, O.A. (2010). Economic analysis of rice consumption patterns in Nigeria. J. Agr. Sci. Tech., 12: 1-11.
Croppenstedt, A., Goldstein, M., & Rosas, N. (2013). Gender and agriculture: Inefficiencies, segregation, and low productivity traps. Policy Research Working Paper, No.6370. e World Bank.
Deininger, K., & Byerlee, D. (2011). Rising global interest in farmland. Can it yield sustainable and equitable benefits? Washignton DC: World Bank.
Dontsop-Nguezet, P.M., Diagne, A., Okoruwa, V.O., & Ojehomon, V.E.T. (2011). Impact of improved rice technology adoption (NERICA varieties) on income and poverty among rice farming households in Nigeria: a Local Average Treatment Effect (LATE) approach. Quarterly Journal of International Agriculture, 50(3), 267–291.
Doss C. (2014). If Women Hold Up Half the Sky, How Much of the World's Food Do ey Produce?. In: Quisumbing A., Meinzen-Dick R., Raney T., Croppenstedt A., Behrman J., Peterman A. (eds) Gender in Agriculture. Springer, Dordrecht. https://doi.org/10.1007/978-94-017-8616-4_4.
Ednah, N., & Sichilima, T. (2016). Gender and decision making in agriculture. A case study of the smallholder groundnut sector in Zambia. Retrieved November 10, 2018, from
https://beamexchange.org/uploads/ filer_public/ 67/70/677053c0-8171-4067-a55f-54ff476d189/gender_study_groundnuts_sector.pdf.
Fakayode, S., Omotesho, O.A., & Omoniwa, A.E. (2010). Economic analysis of rice consumption pattern in Nigeria. Journal of Agricultural Science and Technology, 12(2), 135-144.
Food and Agriculture Organization (FAO) (2015). e state of food insecurity in the world. 2015. Retrieved February, 21, 2017, from http://www.fao.org /3/ ai4646e.pdf.
FAO & African Development Bank (AfDB) (2015). Agricultural growth in West Africa: Markets & policy drivers. Retrieved March,11, 2016 from https:// www.afdb.org/fileadmin/uploads.
Johnston, J., & Dandiro, J. (1997). Econometrics Methods, fourth Edition, New York: McGraw Hill Companies, Inc.
Kabane, N. (2015). Being short changed: women and access to land in patriarchal societies. Retrieved March 11, 11, 2016, from http://www.afesis.org.za/local/governmanance/articles/being-short-changed-women-access-to-land-in-patriarchal-societies.
Kassie, M., Stage, J., Teklewold, H., & Erenstein, O. (2015). Gendered food security in rural Malawi: why is women's food security status lower? Food Security, 7(6), 1299-1320.
Kilic, T., Palacios-Lopez, A., & Goldstein, M. (2015). Caught in a productivity trap: A distributional perspective on gender differences in Malawian agriculture. Policy Research Working Paper, No. 6381, 2015. e World Bank.
Maddala, G.S. (1997). Limited Dependent and Quantitative Variables in Econometrics. Cambridge University Press.
Mtsor, Y.G., & Idisi, P.D. (2014). Gender inequality and women participation in agricultural development in Nigeria. Merit Research Journal of Education and Review, 2(11), 296-301. http://www.meritresearchjournals.org/er/index.htm
Mukasa, A.N., & Salami, A.O. (2015). Gender productivity differentials among smallholder farmers in Africa: A cross-country comparison. Working Paper Series No 231, African Development Bank, Abidjan, Côte d'Ivoire.
Negash, R. (2007). Determinants of adoption of improved haricot bean production in Alaba Special Woreda Southern Ethiopia. M Sc. esis Submitted to the Department of Rural Development and Agricultural Extension, School of Graduate Studies, Haramaya University.
Njuki, J., Waithanji, E., Sakwa, B., Kariuki, J., Mukewa, E., & Ngige, J. (2014). A qualitative assessment of gender and irrigation technology in Kenya and Tanzania. Gender and Technology Development, 18(3), 303–340.
Peterman, A., Schwab, B., Roy, S., Hidrobo, M., & Gilligan, D. (2015). Measuring women's decision making. Indicator choice and survey design experiments from cash and food transfer evaluations in Ecuador, Uganda, and Yemen. IFPRI Discussion Paper 01453, International Food Policy Research Institute, Washington, D.C.
Rahman, S.A. (2008). Women's involvement in agriculture in Northern and Southern Kaduna State. Journal of Gender Studies, 17 (1),17-26. doi: 10.1080/09589230701838347.
Sell, M., & Minot, N. (2015). What factors explain women's empowerment? Decision making among small scale farmers in Uganda. Women's studies International forum, 71; 46-55.
Sheahan, M., & Barrett, C. (2014). Understanding the agricultural input landscape in Sub-Saharan Africa: Recent plot, household, and community-level evidence. Policy Research Working Paper, No. 7014. e World Bank.
Todaro, M. P. & Smith, S. C. (2012). Economic Development, Eleventh Edition, New York: Addison-Wesley.
United Nations (2015). e cost of gender gap in agricultural productivity in Malawi, Tanzania and Uganda. Retrieved March 11, 2016, from https:// www.un.women.org/en/digital-library/ publications.
United States Department of Agriculture (USDA) (2016). USDA foreign agricultural services. Nigeria: Grain and feed annual. 2016. https:// apps.fas.usda.gov/newgainapi/ report/download reportbyfilename?filename= Grain%20and%20Feed%20Annual_Lagos_Nigeria_4-21-2016.pdf
World Bank (2015). World Development Indicators 2015. Washington, DC: World Bank. doi: 10.15 96/978–1-4648–0440–3. License: Creative Commons Attribution CC BY 3.0 IGO. 2015.
World Bank (2018). "World Development Indicators." Retrieved January 31, 2019 from http://databank.worldbank.org/data/reports.aspx?source=world-development-indicators
World Bank (2019). Enabling the Business of Agriculture 2019. World Bank, Washington, DC. © World Bank. Retrieved February 10, 2020, from https://openknowledge.worldbank.org/handle/10986/31804 License: CC BY 3.0 IGO."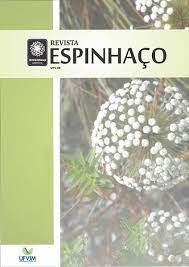 Downloads
Licença
Copyright (c) 2021 Adekemi A. Obisesan, Michael O. Akinola
Este trabalho está licenciado sob uma licença Creative Commons Attribution-NonCommercial-NoDerivatives 4.0 International License.